Residential shredding service, we come to you!
You can watch us shred for you! Fast & Affordable
We are a customer focused, document destruction company. We promise you will get great service, at a great price.  No job too big or small.
HIPAA | MOBILE | PROFESSIONAL | AFFORDABLE | ECO-FRIENDLY
Residential Shredding Pricing
We charge by the box for residential shredding.  A box is the size of a standard file drawer.  If you have them in other boxes or bags, no biggie, we'll just estimate how many boxes it would be.  A kitchen bag holds about the same as a box.    We will shred up to 300 lbs(10 boxes full of paper) at you home or office for just $99(extra boxes just $5 per box. ) That is right we will send our 26,000lb truck to you and shed everything right there while you watch.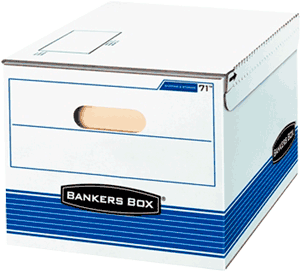 We will shred up to 5 copy paper size boxes full of your confidential documents for just $49(this is a special deal, please mention it when setting up your appointment)
If we are not at the office we still answer the phone, respond to questions and set up appointments, 7 days a week.
We service accounts in the field and are open on Saturday and Sunday by appointment.
5 Star Shredding Service
Check us out on Yelp or Google…we have ALL 5 Star reviews. Here are a few of our favs:
"
I texted this company this morning to see if he would meet me at my office in Tustin to shred old files in bankers boxes. He promptly called me back and worked me into his route. An hour and a half later all the boxes of papers are shred, at a very competitive price. Excellent customer service, good value, and peace of mind knowing all those old files were shred right before my eyes. This is the way to go.
"
"
It only took about 10 minutes total and the job was complete. John showed up early and was very friendly! Great prices and great service! I will be using Shred Bull for all our shredding needs from now on! Thank you.
"
"
Shred Bull is the real deal. I was impressed as John showed up 5 minutes early and shredded 95 boxes in under an hour! Pricing was fair, and was exactly what they told me it would be. I shopped around, and Shred Bull was the most responsive. They answered the call immediately and gave clear concise pricing with none of the usual games. Getting an appointment was easy as I was given an exact time - not some window which made it great since I didn't have to wait around for hours to get the shredding done - I am too busy to waste a half day waiting for some service to show up. Fantastic experience, I would recommend shred bull highly. five stars!
"
 How Shred Bull Residential Shredding Works
Shred Bull Paper Shredding Truck arrives at your residence or business at a specific time(not a 4 hour window like the other guys).
Shred Bull shredding staff gathers documents to be shredded.
Documents are shredded immediately, while you watch.  This is important, some places don't shred on the spot.
Client can request a certificate of destruction with their reciept.
Shredded paper is securely transported to the paper recycling mill. The chain of custody is important, so the shredded paper never leaves our control until it is safely and securely recycled.
Pricing isn't everything…
Pricing is not the only consideration you have, but let's face it, once you watch a big mobile shredding truck shred your documents you'll understand how difficult/impossible it would be for anyone to put all those pieces of shredded paper back together.  Our truck holds 10 tons of shredded material…that would make for a huge puzzle.  Once we shred your documents, they never leave our control…ensuring a proper chain of custody.  We are 100% compliant with all privacy legislation as well.  Bottom line is, we are small and efficient allowing us to beat the big guys prices.  Here is our shredding services pricing, call us if you have any questions.
Thanks again!
---
Cities We Service:
Aliso Viejo, Anaheim, Costa Mesa, Dana Point, East Irvine, Fountain Valley, Fullerton, Huntington Beach, Irvine, Ladera Ranch, Laguna Beach, Laguna Hills, Laguna Niguel, Laguna Woods, Lake Forest, Mission Viejo, Newport Beach, Newport Coast, Orange, Rancho Mission Viejo, Rancho Santa Margarita, RSM, San Clemente, San Juan Capistrano, Santa Ana, Trabuco, & Tustin