You are looking for an easy way to shred a couple boxes of paper.  You do a search an low and behold your local FEDEX Store does shredding.
If you only have a couple of pounds, places like FEDEX shredding are convenient.  If you have 4 boxes or more, that is 100 pounds of paper.  Much easy to call shred bull to come to your location.
Shred Bull has a special for south Orange County, just $49 for 5 boxes(125 pounds).  This would cost $125 at FEDEX SHREDDING.  Plus, with shred bull you can watch the shredding take place.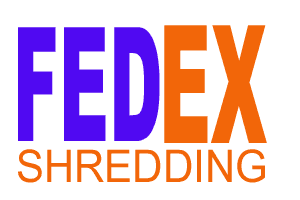 FEDEX SHREDDING Problem 1, We have found that many stores like FEDEX, UPS, Staples in addition to local mailing stores do not immediately shred your documents…they outsource shredding services.
EZLinks: PRICING or CALL(949)459-FAST or BOOK AN APPOINTMENT ONLINE
FEDEX SHREDDING Problem 2, we have also seen these stores leave the cart key in the lock.  This is an unsafe practice.  Call your local store and ask them if you can observe the actual shredding of your documents.
At a local mail and ship store, we were told that they keep the wheeled cart, where you put your most private documents, until it is full.  This could mean your financial/private documents sit in the cart in the store for weeks.
"If you can't watch your confidential documents being shredded, leave."
Do you trust all of your private documents with all FEDEX shredding store employees?  What happens when the store is closed?  God forbid, what if someone goes into the store and rolls the cart into their vehicle and drives off with it?
The answer is anyone who put their documents in that cart, and paid $1.00 per pound, could be a candidate for ID Theft!
Shred Bull immediately shreds documents for our customers.  We encourage you to watch your confidential records be destroyed, our truck even has windows so that you can see what is being shredded.
Call or text us anytime (949)459-3278
If we are not at the office we still answer the phone, respond to questions and set up appointments, 7 days a week.
We service accounts in the field and are open by appointment on the weekends
Always best to call or text first before coming to our office so we can make sure we have the truck and operator ready to shred.
---
Shred Bull® is the friendly secure shredding company
We are a mobile shredder, meaning we come to you.
Shred Bull® mobile shredding has all 5 star reviews:
Residential Shredding, we shred while you watch.
Business Shredding, all your documents are shredded at your location.
Affordable and upfront with our pricing, we beat the big guys prices.
Purge/one time mobile shredding starting at $49.00.
We also offer businesses Monthly shredding, starting at $25.00 mo.
We are local, owner operated…not a chain or franchise.
We are 100% SECURE & comply with all state and federal privacy laws including HIPAA & FACTA.
We are fully bonded and insured.
We are professional, prompt and courteous…oh and nice.
We encourage you to watch us shred!!!!
We love the planet! 100% of your shredded paper is recycled.
EZLinks: PRICING or CALL(949)459-FAST or BOOK AN APPOINTMENT ONLINE
Cities We Service:
Aliso Viejo, Anaheim, Costa Mesa, Dana Point, East Irvine, Fountain Valley, Fullerton, Huntington Beach, Irvine, Ladera Ranch, Laguna Beach, Laguna Hills, Laguna Niguel, Laguna Woods, Lake Forest, Mission Viejo, Newport Beach, Newport Coast, Orange, Rancho Mission Viejo, Rancho Santa Margarita, RSM, San Clemente, San Juan Capistrano, Santa Ana, Trabuco, & Tustin
Read rob e.'s review of Shred Bull on Yelp
Read Win.Er T.'s review of Shred Bull on Yelp
Read Beverly L.'s review of Shred Bull on Yelp
Read Beth L.'s review of Shred Bull on Yelp
Read Corby L.'s review of Shred Bull on Yelp